FYI, Below this post is another post for today, the start of a weekly series called 30 Days of Truth… hope you likey and start one of your own so I can read it! 🙂
Yesterday I had the most glorious day until I got to David's Bridal and wanted to take a machine gun Scarface style to the whole store.

Is that too dramatic?
I'll start at the top. The morning went well, I found myself singing in the shower even. John and I had fully recovered from our argument and were best friends again. YAY!! With that done, the rest of the day was just icing really….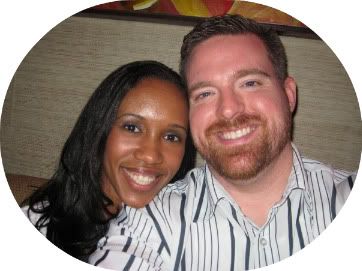 We went to a few jewelry stores and looked at bands together. We found tons we liked, but decided to purchase matching simple white gold plain bands, and on our 1 year anniversary I'd get something sparkley and he'd get one of the uber manly looking tungsten ones that look like they belong in a craftsman toolbox. Oh, and I left my ring to be resized finally. No more bootleg ring size fixer!
After Zales we went to lunch at this Chinese restaurant that we've been going to since we first started dating and somehow semi-decided we were going to throw a chill little party there to celebrate after we get married! That'll be fun, way less (money, planning, effort) than a real reception, and our families won't hate us! Hopefully we'll get a great rate since we've been going there since the year of the flood.
We then went to get John fitted for his tux and he picked out the style he wanted (sadly not the style I wanted, but it's his day too)….even if he's gunna look like an overgrown penguin in the desert! He's MY overgrown penguin and I love him!
How serious does he look here: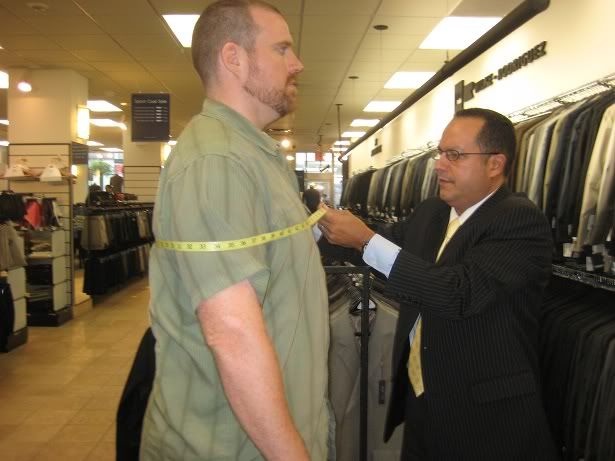 Smile pretty for the camera: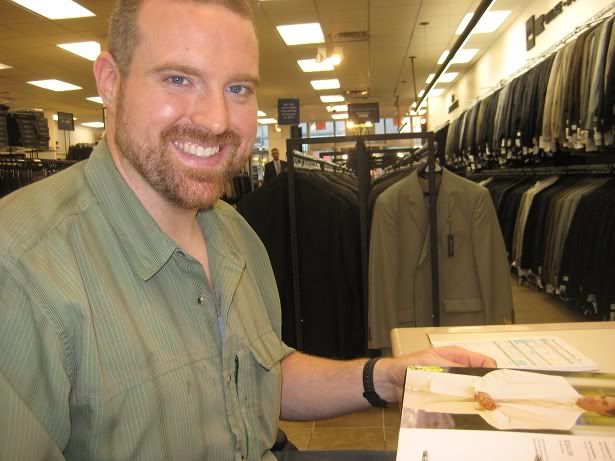 (sidebar, can you tell he lost weight, he's doing so well! 30lbs down since July! you can kinda see the difference in his face from this picture and the one I posted at the top of the entry)

I had to leave John there to get to Davids. I put on the dress and saw the seamstress (is that what they're called?) who pinned the sides in and looked at the layers of the dress and told me it would be $120 before she started to hem the bottom.
$120!!??
FINE I said.
So she pinned me up, down, sideways, in between, and 6 ways from Sunday. She laughed at me when I asked her to just cut the train off but she created a bustle (that looked awesome by the way!) It looked perfect so I change and go to pay the bill.
What crazy number do I see written there?
$290
Almost $300 in alterations for a dress that cost $400? Hell to the no.
This isn't right I said, I was told it was $120.
The lady informed of the bustle price and the taking in on left side price, the taking in on right side price, the hem price, and the this price, the that price, and let's not forget the rush price!
I gave her the kiss my ass price and bounced.
I went to one of the fiftyleven (for my non-African American readers fiftyleven just means A LOT) dress shops in the fashion district (God bless NYC) and found a dress that would just have to be hemmed a tiny bit, and taken in at the top, and the dress only costs $100 and change. Now, it's not the dream dress, but if I cannot get my David's dress done in time for the wedding and at an acceptable price, I will totally scrap it and wear this one.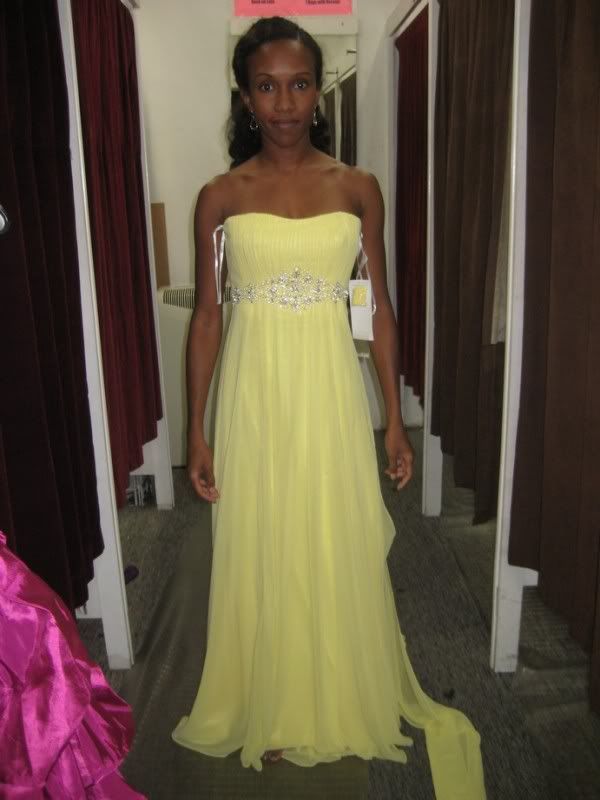 (disregard the miserable face – and yes I'd get the dress in white, but we could only try on colored dresses there)
(Is it bad that I want to just scrap David's dress anyway? I kinda feel like it's got baaad juju.)
I'm going today to see about alterations at some of those tiny dress shops in the fashion district.
The happy news is: I have a possible backup dress, We ordered our bands, I ordered my shoes and clutch
and in a few days I'll have my engagement ring back!
Please send me good vibes that everything works out with this bloody dress!! How was YOUR day yesterday?