This week as my family sails away, my e-homegirls are coming through to provide you wonderful folks with travel related content. Check it out and please support their blogs as well.
First up: Today's guest post is by Dr. Slaughter…aka… Danielle S. of Mamademics…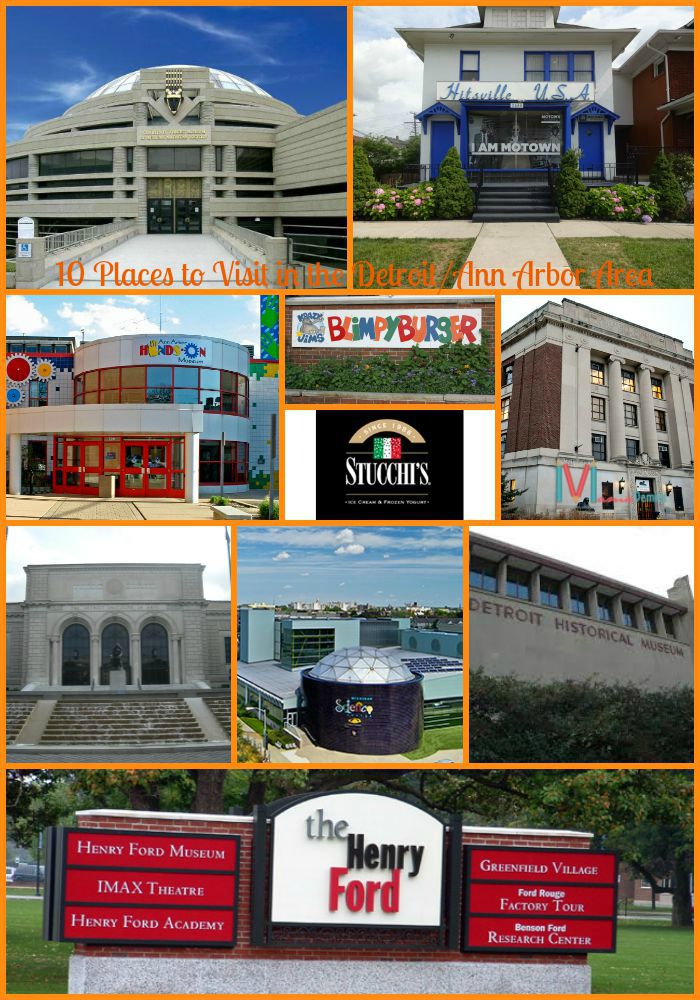 As most of you already know, I'm originally from Detroit and attended undergrad in Ann Arbor. Every summer we take a road trip to the Midwest to spend time with both sides of our family. In addition to spending time with family, we also try to fit in fun family activities that are a bit touristy as well. We're both from cities that tend to get a bad rap in the media, so I thought I'd highlight some of the best places to visit in the Detroit and Ann Arbor area.
The Motown Museum is one of the most visited tourist attractions in Michigan. Visitors literally come from all over the world to visit Hitsville USA and to see where so many of their favorite stars started their musical careers. It houses an array of Motown artifacts, photographs, and other memorabilia. The tour is interactive and while you can't take pictures or videos inside, you might just be picked to sing a few bars of a Motown classic in Studio A.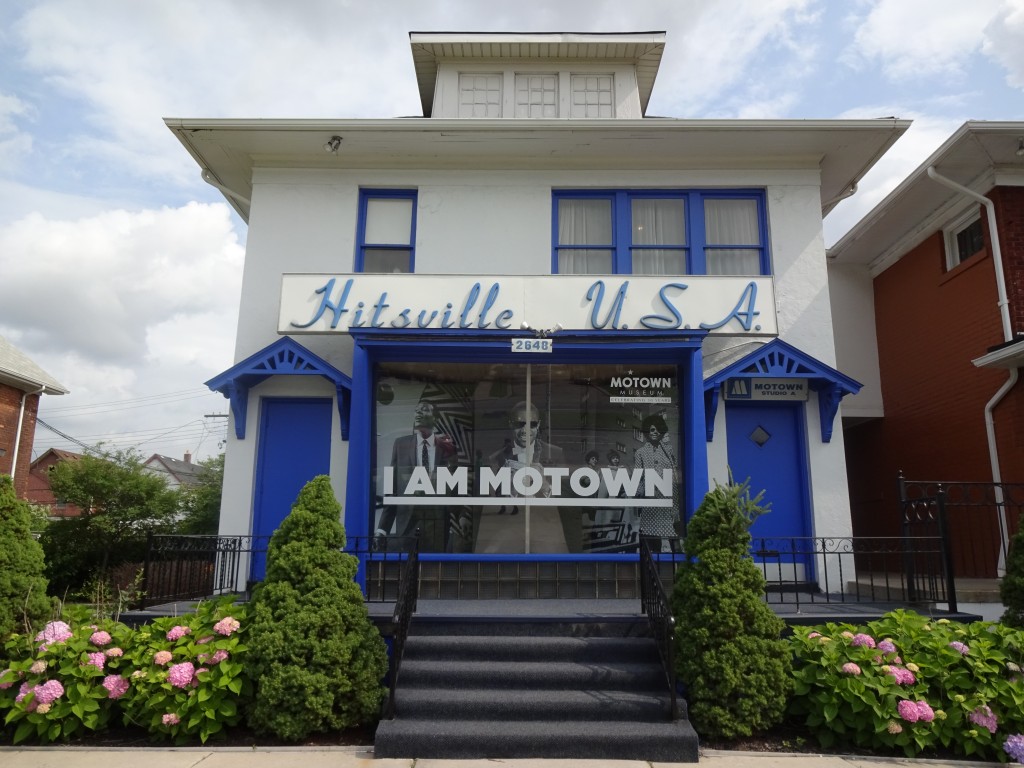 This was on my list to visit this summer, BUT the tours are first come first served and we didn't wake up early enough to make it happen. I've usually gone with large groups, so I didn't think about getting up early to plan ahead.  I didn't want to risk standing in line with a restless toddler, but next year hopefully we will get our tickets early and since my grandparents live in the area we can visit with them while we wait for our tour time.
2. Charles H. Wright African American Museum
The Charles H. Wright African American Museum is the world's largest institution dedicated to the African American experience.  It houses "over 35,000 artifacts and archival materials and is home to the Blanche Coggin Underground Railroad Collection, Harriet Tubman Museum Collection, Coleman A. Young Collection and the Sheffield Collection, a rep
ository of documents of the labor movement in Detroit."
I haven't been to the museum since summer 2005, but I vividly remember that experience. My favorite exhibit by far was And Still We Rise: Our Journey Through African American History and Culture. When I visited in 2005 the exhibit was pretty new and the students I went with were  very touched when we went through the middle passage section. I still get teary-eyed thinking about that portion of the exhibit. Depending on how long our trip is next year we'll definitely make our way there.
The Hands-on Museum is an interactive museum for children. Like most children museums there are different exhibits that feature sensory play, music, science, etc. We've taken Sesame twice in the past with his cousins and the first year we spent a lot of time in the Preschool Gallery because it's an enclosed space specifically for little ones.  They can dress up like fire fighters, splash at the water table, and play with this huge ball contraption (I forgot the name).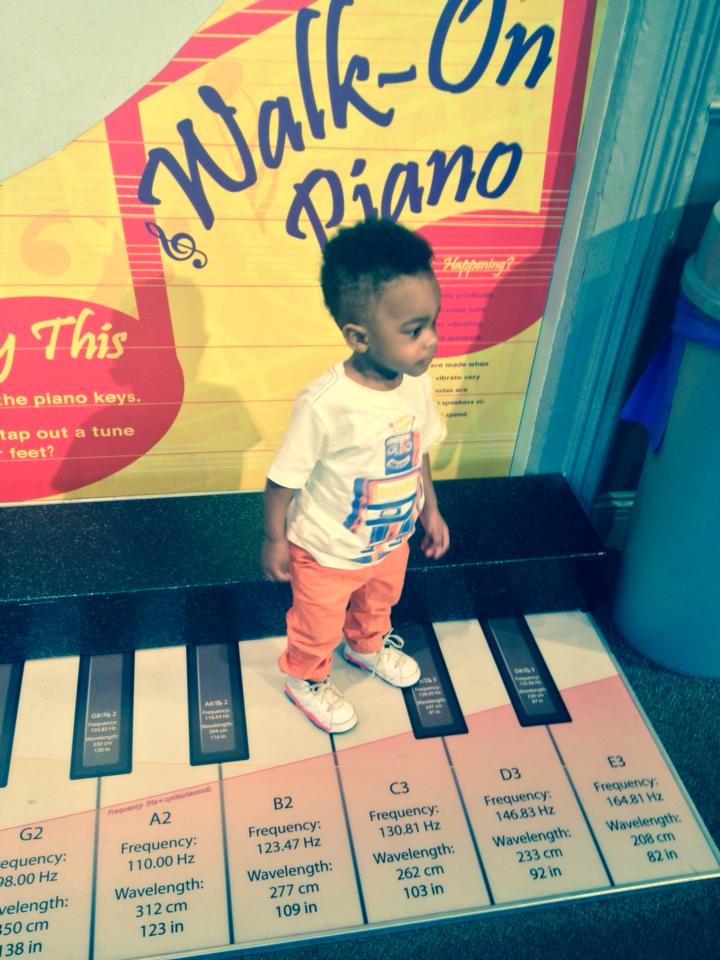 The Hands-On Museum is our second favorite children's museum and I highly recommend it. If you're just wanting to test it out, you can always go on Thursday evenings  when it's only $5 a person after 5 pm.
4. Henry Ford Museum and Greenfield Village
I included these two together because they're located in the same area, plus if you buy tickets for both you save half on the second one, which is a great value. I originally only planned for us to do Greenfield Village, which is outside, but when we got there it was raining and Mr. S saw the the signs about Henry Ford Museum and of course he wanted to see all the cars and planes. We ended up buying a combination ticket to wait for the rain to pass and we had a blast. If you were following on periscope, you probably saw my live stream at the beginning of our visit.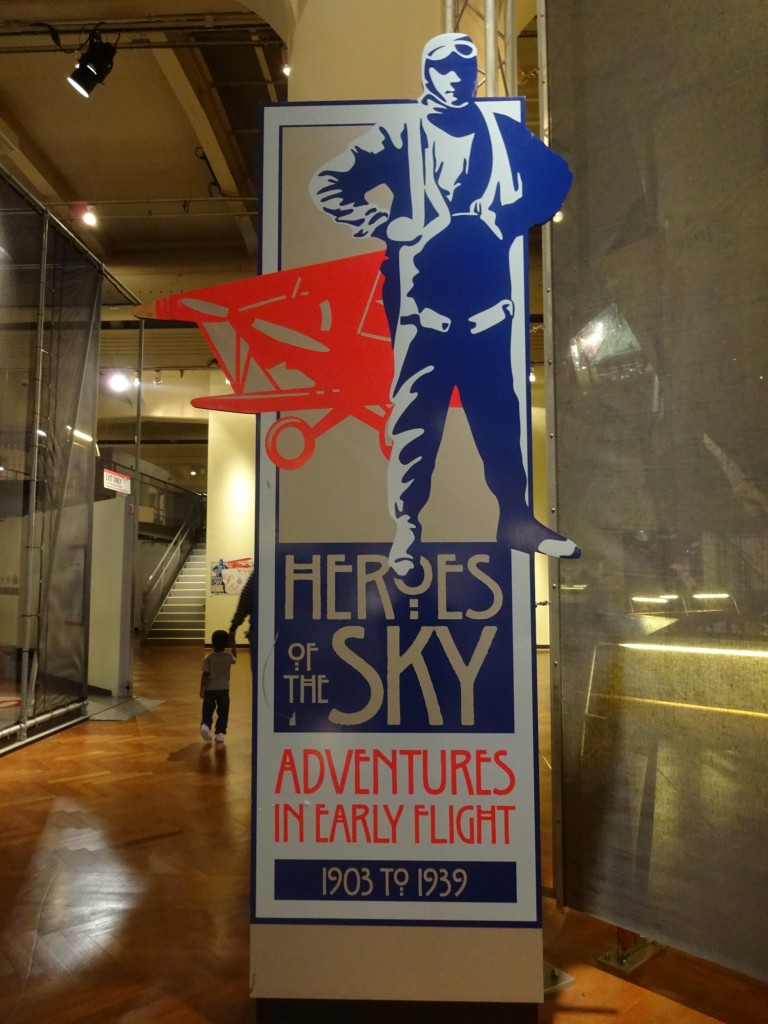 Going to Greenfield Village as a kid always meant lots of walking, but so much fun at the same time and I couldn't wait to share it with Sesame. The village features seven districts that allow you to rediscover America through the historic homes. There's also a park for little ones, a carousel ride, and the chance for you to ride in original buses, a Model-T, a train, and more. He was pretty worn out after walking around Henry Ford Museum, so he fell asleep during the carousel ride and we ended up cutting that part of the trip short. We'll be going back for sure next summer.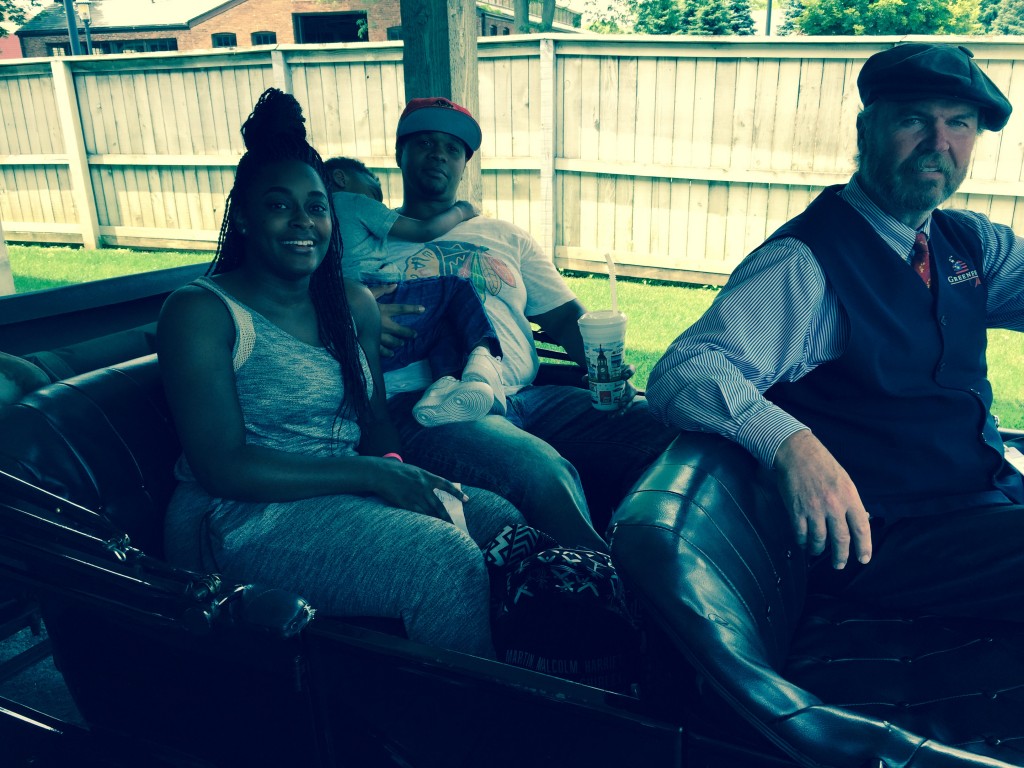 If you're a burger lover, you definitely need to check out Blimpie Burger. Mr. S saw Blimpie Burger featured on Diner's Drive-ins and Dives and asked me about going during our trip. I wasn't really a big burger girl when I went to Univ of Michigan, so I think I only ate here once or twice prior to moving away, so I couldn't really give him details about the experience.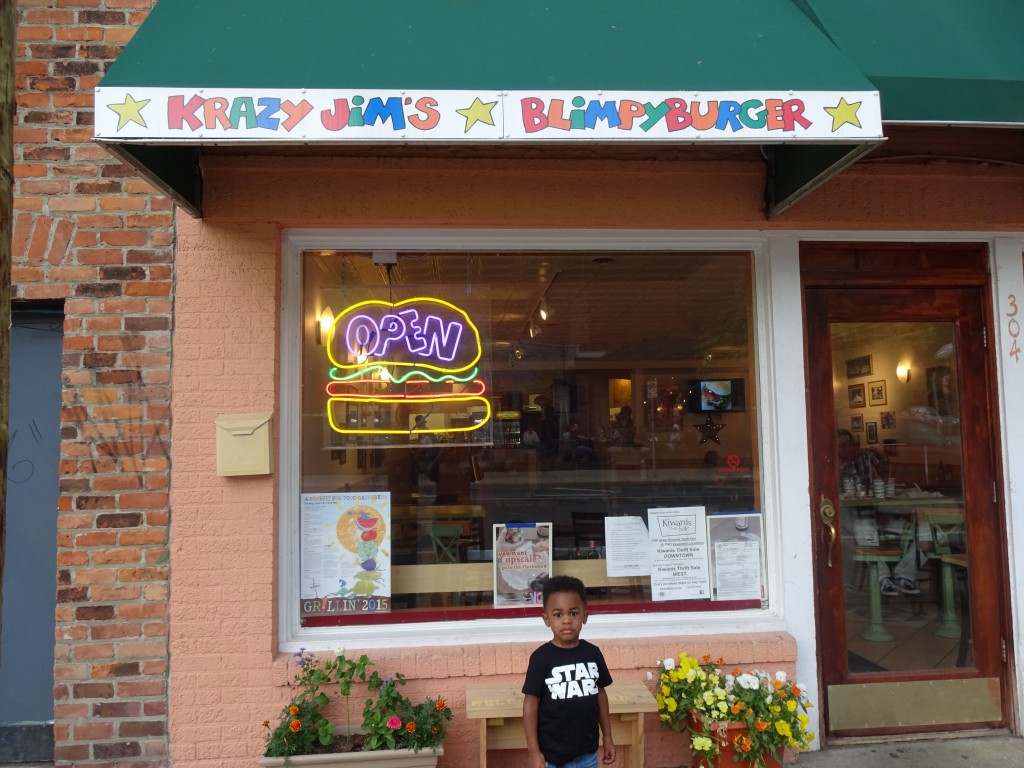 Our first family visit was the summer of 2012 and aside from Sesame pooping all over me (long story), it was awesome. We've made it part of our Ann Arbor Day experience every year since, except last summer when they were closed during moving and renovations.
6. Stucchi's Ice Cream & Frozen Yogurt
I don't know about you, but I LOVE ice cream. I can seriously eat it every day and I since there's an ice cream machine thingy in dorm cafeterias I'm sure I had ice cream every single day during freshman year. When we wanted something other vanilla, chocolate, or swirl ice cream, we all headed over to Stucchi's Ice Cream shop. Some people preferred Ben & Jerry's, but I always went to Stucchi's for raspberry cheesecake, superman, or just plain vanilla ice cream.
I introduced the family to Stucchi's during the first or second road trip and it's an absolute must for us each year. I think last year we went twice because our hotel was in the area.
7. University of Michigan Museum of Natural History
The Museum of Natural History is a dynamic, evolving organization committed to
promoting the understanding and appreciation of the natural world and our place in it.  We accomplish this through creative educational programs and exhibits for the benefit of the University community, school groups, and the general public. The Museum provides a window onto the research in Natural Sciences conducted at the University of Michigan.

Exhibits include displays on prehistoric life with the most extensive dinosaur exhibits in the state of Michigan, Michigan wildlife, anthropology, geology, and a digital Planetarium.  A new gallery for temporary exhibits was created in 2005.
This museum is located directly on Michigan's campus and admission is free, but they do accept donations. You can also buy a ticket for the planetarium shows. I discovered the museum during my freshman year of undergrad when three of my younger siblings came to spend the weekend with me. My baby brotherwas obsessed with dinosaurs at the time and the exhibit is pretty awesome for a small museum. We took Sesame to visit last year and of course the dinosaur exhibit was his favorite. He wasn't a fan of the planetarium though.
If you live in the Ann Arbor area, be sure to check out their events section for more details.
Going to the DIA during field trips was a pretty regular occurrence. The last time I visited was in 2005 with a group of students from a summer program. The DIA's mission is to create experiences that  help each visitor find personal meaning in art. Here's what you'll find at the DIA:
The museum covers 658,000 square feet that includes more than 100 galleries, a 1,150-seat auditorium, a 380-seat lecture/recital hall, an art reference library, and a state-of-the-art conservation services laboratory.

The DIA's collection is among the top six in the United States, comprising a m
ulticultural and multinational survey of human creativity from prehistory through the 21st century. The foundation was laid by William Valentiner, a scholar and art historian from Berlin, who was director from 1924 to 1945 . His extensive contacts in Europe, along with support from generous patrons, enabled him to acquire many important works that established the framework of today's collections. Among the notable acquisitions during his tenure are Mexican artist Diego Rivera's Detroit Industry fresco cycle, which Rivera considered his most successful work, and Vincent van Gogh's Self Portrait, the first Van Gogh painting to enter a U.S. museum collection.

A hallmark of the DIA is the diversity of the collection. In addition to outstanding American, European, Modern and Contemporary, and Graphic art, the museum holds significant works of African, Asian, Native American, Oceanic, Islamic, and Ancient art. Among these are the masterpiece sculpture Nail Figure from Zaire and a rare Korean Head of Buddha. In 2000, the DIA established the General Motors Center for African American Art as a curatorial department in order to broaden the museum's collection of African American art.
I haven't taken Sesame to the DIA yet because I'm nervous about a toddler in an art museum, but they do have programs on Sundays for families, so I might add it to our list for next summer.
9. Michigan Science Center (formerly known as the Detroit Science Center, which closed in 2011)
The Michigan Science Center (MiSci) is a unique, fun and dynamic hands-on museum, offering programs that inspire curious minds of all ages to discover, explore and appreciate science, technology, engineering and math in a fun, dynamic learning environment. Through an interactive approach to science with engaging, hands-on exhibits, shows and activities, MiSci strives to help launch the next generation of Michigan's engineers, scientists and innovators, and significantly impact the cultural and economic renewal of Detroit and Michigan.
The Detroit Science Center was another field trip favorite when I was growing up in Detroit, but when I went to check it out for ideas I found that it closed and was replaced with the Michigan Science Center. The Michigan portion of our trip was pretty short this summer, so we didn't get to check this place out,but it's definitely on my list for next summer. I love that they focus on hands-on activities for little learners and judging by how much he enjoyed the Museum of Science and Industry in Chicago this will be right up his alley.
The Detroit Historical Museum is part of the Detroit Historical Society and is tasked with preserving the rich history of Detroit. It features permanent exhibits like Streets of Old Detroit, America's Motor City and Frontiers to Factories: Detroiters at Work, 1701-1901,  as well as changing exhibits.
I saved this one for last because it's the only place on the list that I've never visited. I saw it when we were driving to my grandparents house and immediately googled. We got a taste of Detroit history during our Henry Ford and Greenfield Village trip, but this museum is definitely a must see during future trips.
Have you been to any of these places?
What did you love about them?
Danielle Slaughter is a wife, mom, teacher, crafty mompreneur, and doctoral student who encourages parents to raise social justice advocates. She shares her experience navigating motherhood while finding her place in the academy on Mamademics.com.
– This piece was originally published at: http://mamademics.com/family-friendly-places-to-visit-in-the-detroitann-arbor-area/
Like this post? Check these out too: