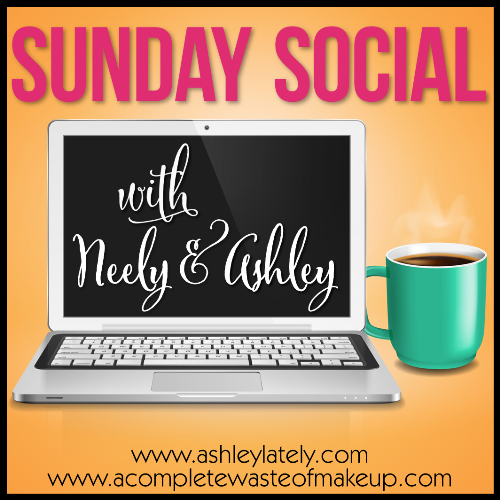 It's been a lil while since I did the Sunday Social linkup huh.
Well here we go. Feel free to link up w/ Ashley and Neely as well!
1. Favorite breakfast food:
Belgian Waffles with whip cream and strawberries
2. Best way to spend a free day:
There's kinda no such thing as a 'free day' in my life anymore, but just to play along: A free day would have to include some form of pampering, whether getting my hair or nails done, eating a yummy meal at a restaurant I've never tried before, getting a good nap in, and doing some kind of shopping.
3. Airline ticket to anywhere in the world….where would you go and why?
Today I'll say Florida, just cuz I miss my family. Or maybe Aruba, still close to home, but I've never been and I feel like a nice swim and laying out on a warm beach right about now.

4. You can only leave the house with one thing…what is it?
My son!
5. How do you take your coffee?
Milk n sugar! (Or a lattee with sugar, cinnamon and whip)
Like this post? Check these out too: