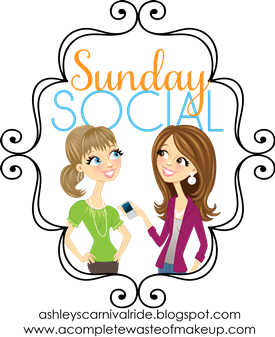 Hi girls, happy Sunday Social day!
This Weeks Questions:
1. What is the best trip you've ever been on?
Ooooh this is a three-way tie.
The wedding trip to Vegas has to be #1 just because of the fact we got married!!
My solo trip to Guatemala because of the adventure and awesomeness
Our "honeymoon" trip to Mexico (Playa del Carmen – Playacar Palace)
OK OK Fine, the Wedding trip was the best trip I've ever been on. It was just so much more meaningful than the rest.
2. What is your best idea for a girls weekend trip?
I loved cancun with some of my girls a few years back. That was fun. But my dream girls weekends would be like a yoga/meditation/bodywork/hiking trip to Sedona….or…..a party/spa/gamble/eat weekend in Vegas.
3. What is your best idea for a couples trip?
I love beach vacations with John. For us having a mix of relaxing, massages, great food, and active stuff like scubadiving, hiking, ATVs is perfect.
I'd love to do Costa Rica with John soon, or a cruise that has lots of new stops for us.
4. What is the best vacation on the cheap?
This really varies. First off, you can make almost any vacation cheap if you try hard enough. I read a blog post about a couple who went to cancun, stayed in a hostel, and ate frozen meals and drank water for the week. Just depends what you're willing to sacrifice on I guess.
If I were pinned down to answer I'd say an interior cabin on a carnival cruise because they seem to be giving them away these days. The prices are incredibly low! Then once you're on, just don't buy anything, and when you're on the islands just walk everywhere, carry food from the ship for lunch and go to beaches for free.
5. What is the place you most want to visit?
There are SO many!
Macchu Picchu
The Pyramids in Egypt
Italy & France
Ghana
Hawaii
BoraBora/Tahiti – in one of those over the water cabins
Anywhere I can swim in open water with the dolphins
What about you?!
Like this post? Check these out too: