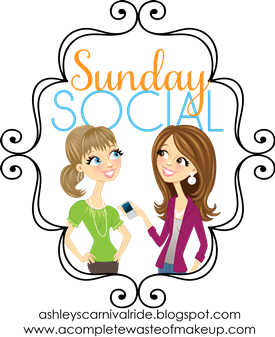 I love this sunday social. I'm linking up with Neely and Ashley yet again…
1. Favorite thing to do on a rainy day?
Pre-Roey: Laze around in bed browsing the interwebz, putter around the house, eat more junk than I should
Post-Roey: Snuggle with Roey reading stories and singing songs, laze around during his naps and browse the interwebz, eat more junk than I should.
2. Favorite thing to do on a Summer weekend?
Go out to eat w/ John at a restaurant we've never tried before, that we can dine al fresco.
3. Favorite Spring accessory?
Hmmm…does a cute trench count as an accessory? If not, then a nice scarf.
4. Favorite way to spend a Winter day?
Hibernating! (or on vacation somewhere warm!)
5. What is your favorite season and why?
I LOVE LOVE LOVE Summer. I still associate it with freedom and fun and vacation. I can wear flip flops and tank tops and sun dresses….NYC seems happier in the summer, so much to do and see. Yes, the heat and humidity is akin to dante's inferno, but still….it's SUMMER!!!
6. Best birthday you ever had?
I dunno. I haven't really ever had an exceptionally awesome birthday. My 19th birthday was a great one though, cuz two of my cousins and most of my friends came out and drove up from college to partay with me.
Like this post? Check these out too: