I totally skipped June's update. Oops. At least I did May and April.
Baby
Well we're officially TTC. I'm trying not to go insane with the OPK
testing, the waiting and trying not to pee on sticks every 5 minutes. I've really chilled out and am just being more relaxed and hopeful. I've completely stopped temping and won't start again unless we begin to have trouble conceiving. John's all excited about this TTC journey too. I love it. I sure hope I win the lotto before baby comes so I can be a SAHM. (maybe I should actually play one of these days lol)
School
Doing both the coaching and the counseling classes is HARD! Thankfully one of my coaching classes ended this week so I can exhale…slightly. I have so much to do for my two counseling classes each week. It's an intensive program and I love that I'll be able to finish fairly soon, but it's just so. much. work. I'm getting it done though. I am procrastinating a bit though, and doing everything on Sundays…when they're due. But I'm getting good grades! 🙂
I'm kinda in an overwhelm state and I see other areas of my life suffering because of the time demands of work and school.
Coaching Business
I am still working with my clients, but I am not seeking out new ones actively. That's not to say I'm turning down any new business, but I'm not out hunting for it, ya know? I also haven't done work on my new website, tangible products or done any networking. I'm happily letting this take a back burner while school is in session. I'm debating whether or not to take just one class next term so I can devote time to business too. My main goal is to be able to eventually work from home coaching, so I don't want to let this be back-burnered for too long.
Fun
I love summer. I don't have a social life until May through October. Then I go into hermit mode again in November through April. The fun side of life is going pretty well. And I'm managing to enjoy the summer, see friends, and make new ones without breaking the "fun budget" I've set for myself even if it's just one night a week.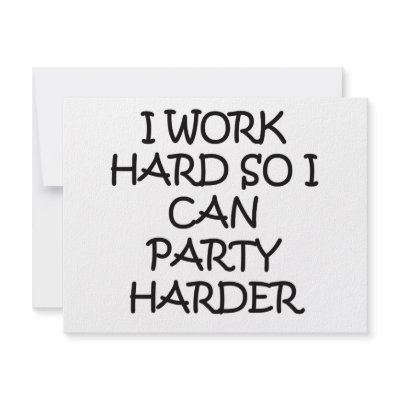 Day Job
It's going well so far. It's TONS of work and it's incessant. I keep reminding myself that I love the money, the benefits, the environment, and it's what's best for me now. But oh my gosh girls, I'm never not busy. Cripes. OK that's a lie. I'm not busy sometimes…but then I go play online for two seconds and then POW more work to do.
Health
This is one of the areas in my life I'm struggling in this month. And last month too actually. John is going through a bit of a health scare and I'm slightly freaked out. Doctors suck and we've now got to haul ass to docs and surgeons all over the goddamn country to get this sorted out. I have faith he'll be all better soon…but still send some prayers out for him please!
The nutrition part of my life is going really well. I'm eating more meat than I was before, but still fairly low carb and not much bread/rice/pasta. I am eating more fruit than before though – I blame summer 🙂 We're going to start juicing veggies now that I got John on board w/ the idea. (I made him watch Fat, Sick & Nearly Dead
)
The exercise part is a total bust. I have been working out only once or twice a week since the first week of June. Not sure where my motivation went but I need to look for it. No, I need to just run and lift. I'll probably fall asleep on the treadmill.
Hope your month is going well ladies, we're almost to August! Yikes! Happy Monday. What's your week looking like? Have you seen Fat Sick & Nearly Dead
yet?
Like this post? Check these out too: