I'm copycatting the billions of other bloggers who do roundups of what they're reading around the web. I think I might make this a weekly thing. I read A LOT of blogs. It'll take me a while to highlight all my faves.
Do you read any of these? Take a visit.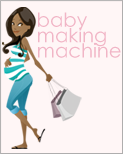 Jennifer @ Baby Making Machine is Growing Up
Time flies for all of us Jen, don't worry, it's normal!! (PS. Check out her adorable daughter while you're over there)
Tenecia @ Boobs, Barbells and Broccoli tells us about her Inspiration
It's' not what you expect. Sweetest tribute ever. (PS. She's got an adorable daughter too!)
Kari @ Figure Girl World wants you to Believe in Yourself
Her blog is always inspiring and awesome….and her body is ridiculous… I just want to punch her in the face, with her dedicated self.


What blogs are you reading? I could always use more reading material!
Like this post? Check these out too: