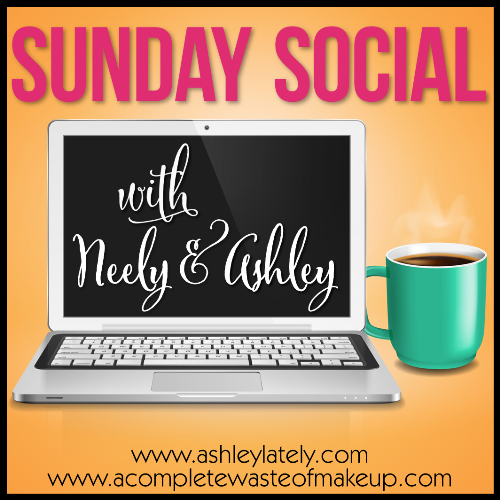 Linking back up with Neely and Ashley for Sunday Social today!!
This Weeks Questions:
1. When do you take time for you?
I honestly feel like I don't have time for me right now. I guess I can say my workouts are the time I have for me, but honestly, as I'm doing them I'm thinking about all the other things on my plate right now. I would say my showers are me time, but I have that weird mother disease of hearing crying babies during your shower. FML
2. What do you find to be your biggest weakness?
Carbs.
Just kidding…kinda.
I think my biggest weakness are my kids. I don't want them to be upset.
3. What is your biggest attribute?
Hmmm, not sure. I'd say being able to 'see' who people are pretty quickly. Reading people I guess.
4. What is your favorite place to shop online?
That evil beyotch Target still gets all my ends whether in person or online. Also Amazon, ASOS and H&M. …Although…someone recently reminded me about my old boo, Ebay.
5. What is your favorite place to kill time?
Kill time? Moms don't have that luxury! Sheeeeeeiiiiiiit.
But if I did…it would be spent on a beach or in my cozy bed.